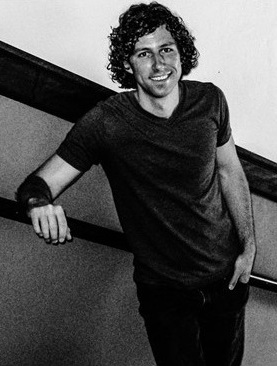 Hello, thanks for checking out my music!
I'm a singer-songwriter from Milwaukee. Some of my favorite artists are James Taylor, Paul Simon, Eric Clapton, Billy Joel, The Eagles, Chicago, Van Morrison, The Beatles, and Stevie Wonder. I've been playing piano since I was four years old, guitar since I was 12, and have been singing my whole life. I either perform solo or with a small band of some of my best friends who play saxophone, bass, and drums. I sing and play guitar and piano.
I studied music at St. Norbert College and I have been performing at festivals, clubs, private events, coffee shops, and independent radio stations across the Midwest since 2006.
When I'm not playing music, I enjoy Wisconsin's biking trails, watersports, and supporting our rich tradition of cheesemakers, craft beers, independent wineries, coffee roasters, and all things local.
We all struggle and make mistakes, but we're all searching for love, so let's be there for each other and create the positive change that our world so desperately needs. Small things, with great love.
- Mike